Yahoo Search Engine Optimization Plan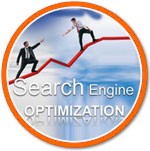 Yahoo!: The Social Search Engine

Yahoo! strives to provide the best search experience by delivering relevant results to its searchers in areas that computer algorithms simply fall short, such as opinions and personalized results. Yahoo! generates a good amount of traffic and is one of the easier search engines to manipulate. Yahoo! results factor in just about everything, but most important is the relevance to a particular search.


Yahoo Search Engine Optimization -


$3000 set up with maintenance fee of $300 per month.

----------------------------------------------------------------------------------------------------------------------


Critical Points of Yahoo! SEO

On-page factors such as meta-tags, keyword density, web page text, title and description accuracy as well as its source, associated links and other unique algorithms and thousands of other variables.
Off-page factors, mainly being links, are also important in terms quality and quantity. Work with other websites and content providers to develop strong bonds between related pages.
Blogs with quality and relevant information are an excellent way to ensure Yahoo! looks fondly at your site. Yahoo! crawls the web every 2-4 weeks and automatically finds new content for indexing.
Employing different ways to deliver keyword-rich content is vital to success in Yahoo! search results. Stuffing keywords into the site copy is an effective way to improve rankings
Yahoo cares about page descriptions. Unique page titles that clearly identify the content delivered on each page is rewarded.
Users are more likely to click a link if the title matches their search. Choose terms for the title that match the concept of your website. The document title and description should grab their attention and match the content of your site.
Develop a well-defined list of keywords that relate to the specific page on your site. Use a keyword meta-tag to list key words for the document instead of using one broad set of keywords for every page.
Careful selection of keywords, incoming links, title tags, header and keyword-rich content are important to Yahoo! Think carefully of the key terms that your users will search on to find content like yours.
Yahoo! crawler does not recognize copy within an image so use ALT text to display important names, content, or links.
An HTML site map can help make sure all your pages are crawled. Keep relevant text and links in HTML.

Yahoo! Says

When web pages are designed for purposes other than providing desirable information for the user Yahoo! enforces penalties. Spam pages are aimed to trick the search engine into offering inappropriate, redundant or poor-quality search results.

Here are some examples of negative SEO practices:

Use of invisible or duplicate text.
Pages that serve solely to direct the user to another page.
Multiple sites offering the same content.
Abuse of cross-linking to sites, which artificially escalates apparent link popularity.
Pages that seem deceptive, fraudulent or provide a poor user experience such as use excessive pop-ups, interfering with user navigation.
Support
Personalized phone support Mon-Fri: 8am-5pm. T: 888-398-4703
Live Chat support Mon-Fri: 8am-5pm
[ Contact or Chat with one of our representatives for more info]