Google Search Engine Optimization Plan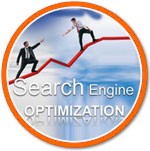 Google: The Jolly Search Engine Giant

The majority of consumers conducting searches use Google because it combines thorough coverage of the web with excellent relevancy. Google aims to provide an easy, honest and objective way to find high-quality websites. Google is the most difficult search engine to optimize, but the payoff is well worth the price. It delivers more traffic, targeted customers and sales dollars.



Google Search Engine Optimization -


$4000 set up with maintenance fee of $400 per month.
----------------------------------------------------------------------------------------------------------------------


Critical Points of Google! SEO
Focus on steadily gaining links from quality, related websites is the best way to achieve and maintain top rankings in Google. Targeted, relevant, high-quality links are the kind you want to be acquiring.
Excessive use of affiliate or reciprocal links will have a negative impact. Google recommends less than 100 links on any given page.
Every page within a site should accessible from at least one static text link. Build a concise sitemap to guide users toward important parts of the website.
Routine maintenance to ensure all links are working and none link out to "bad neighborhoods", which are both extremely harmful to rankings.
Copy should contain useful information that clearly and accurately describes your content. Routine updates, alterations and blogs have a positive influence as Google measures the ratio of old pages to new pages.
Since the Google crawler does not recognize copy within an image, use text to display important names, content, or links.
Change your title and description to a keyword rich format.
Use extensions other than .com, which are highly scrutinized while .edu, .org and .info are safe options.
Make sure that your TITLE and ALT tags are descriptive and accurate.
Think about the phrases people would use to search for your products. These keywords will drive everything from optimization to sales. An important point to remember is to include keyword phrases within the visible copy on your site.
Keywords should appear in the following areas: URL, domain name, title tag, description meta tag, keyword metatag, alt text and links to site pages.
Keyword density is also a factor Google emphasizes. Roughly 10-20 percent of all the words on your site should be keywords.





Google Search Engine Optimization




Google aims to provide an easy, honest and objective way to find high-quality websites. Arguably the most difficult search engine to optimize, Google delivers more traffic, targeted customers and sales dollars than Yahoo! or MSN. The payoff is well worth the price and commitment. Google's PageRank is one of the most powerful tools used to measure the strength of a website.



Support
Personalized phone support Mon-Fri: 8am-5pm. T: 888-398-4703
Live Chat support Mon-Fri: 8am-5pm
[ Contact or Chat with one of our representatives for more info]